Southwold has position itself as an Original Design Manufacturer/Original Equipment Manufacturer for broadband system companies that need a reliable, high quality and cost effective volume manufacturing outsource for broadband communication technology.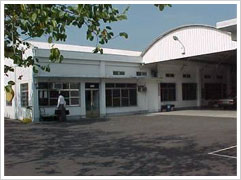 Established in 1975, Southwold has been providing high quality contract manufacturing since the early period of the CATV industry. With about an 100 employees and an annual business volume of US$11.300.000, Southwold is an ISO 9001 certified company. Numerous companies in the broadband communication industry rely on Southwold for its quality cost effective manufacturing services that is complete with product design to RF performance testing. Our customer include some of the most advanced broadband system provider such as Harmonic Inc, Ericsson / Raynet , AT&T Taiwan.
Recognized as a leader in cost-effective volume manufacturing in RF sub-system solutions. Southwold provide services in full s-parameter testing, RF performance testing, product reliability testing, circuit board fabrication, and complex circuit board assembly. With over twenty years of design and manufacturing experience, Southwold¡¦s product line ranges from optical receiving equipment for the HFC network to the traditional line amplifiers as well as various drop active and passive components.